Hivemind is an improv comedy group based in London. We perform regularly in the Museum of Comedy in central London, and occasionally pop up at festivals such as the Edinburgh Fringe, as well as improv comedy shows in London.
Hivemind was formed in 2016 by a group of improvisers freshly graduated from the Cambridge Impronauts. Since then, we've become part of London's vibrant improv scene, performed in improv comedy shows in London all over the country, and expanded to include a few waifs and strays we met along the way.
Hivemind improv comedy shows can be booked for private entertainment such as birthdays, weddings, Christmas parties, and corporate events. We also offer corporate improv training, a fun and unusual way to develop soft skills for business. Or, come and check out one of our improv comedy shows in London!
Alex underwent a gruelling four years of improv training with the Cambridge Impronauts. In his spare time, he liked to put people's brains into a huge frozen magnet, an act for which he was eventually rewarded with a PhD. Since then, he's been a science advisor in medical research. At one point, the BBC mistook him for a scientific expert and allowed him to ramble for over 30 seconds on the News at 6 and then Radio 5. Alex's advice for improv and life is "Just pretend you did it on purpose."
Isla started improvising in 2017 but has been practising the art of being unprepared since her first home-cooked meal. Isla has trained with the iO Chicago Theatre and The 'All That Matters Is The Now', improviser and actor, David Razowsky and has performed an Edinburgh Fringe run with Hivemind, played in Hoopla and The Nursery house teams and a one-off scripted production with Acting Gymnasium. Off stage, you'll find Isla teaching social confidence, hosting events or eating a Tesco's falafel wrap outside of Liverpool Street station. You can find out more about her coaching programmes right here! Isla's advice for improv and life is "There are very few people that enjoy their own weirdness. Be one of the few."
Harriet set out on her comedy odyssey in 2012, performing stand-up and improv alongside the Cambridge Impronauts. She's also completed the Writing and Producing Comedy diploma at the National Film and Television School, and has writing credits for the BBC. Currently, she works as a producer for a video production company and scrawls sitcom scripts on the side. Her advice is to make like the wise and humble limpet and cling aggressively to the coat-tails of more talented people.
Jack decided to learn improv after watching some scripted comedy and thinking it was really bad. He became more serious in his study of improv when the Cambridge Impronauts elected him president as a joke. Since then, he co-founded Hivemind Improv in London and The House of Improv in Oxford. Most recently, he co-directed the Cambridge Impronauts on their first international tour in 2018, touring Florida to raise money for charity. He takes his improv philosophy from Groucho Marx: "Time flies like an arrow, fruit flies like a banana," which is to say, he still isn't quite sure what he's doing.
He writes about improv and other things at jacklawrence.net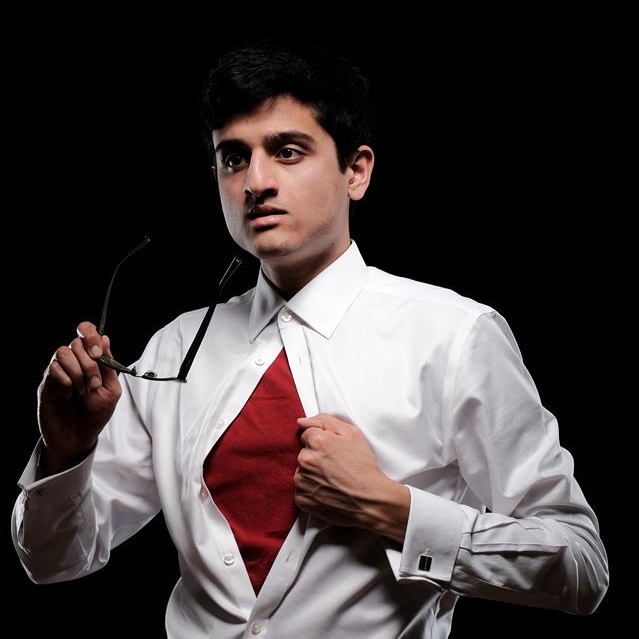 What can one say about Adi George that hasn't already been said by Adi George? Graduating from Cambridge in 2018, Adi made the jump from Impronauts to Hivemind with the grace of a gazelle, the fluidity of a flamingo and the animal alliteration of an amiable alligator. When he's not basking in the warm glow of the limelight, he can be found watching superhero TV shows, singing musical theatre ballads with the passion of a porcupine and scheming new ways to bask in the warm glow of the limelight.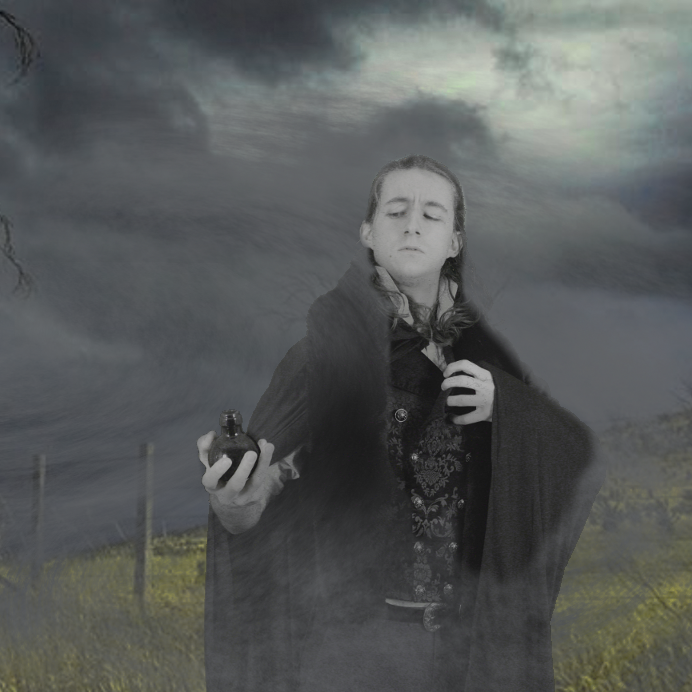 Jesse lost the plot at an early age, but went on to find a great many more by improvising with the Cambridge Impronauts. When he's not Minding the Hive, he teaches computers to move money around between people who want to have different amounts of money to the amount that they currently have. Jesse's life advice is: "Always refuse to put closing speech marks on your life advice, so that everything after it on the website is also part of your advice.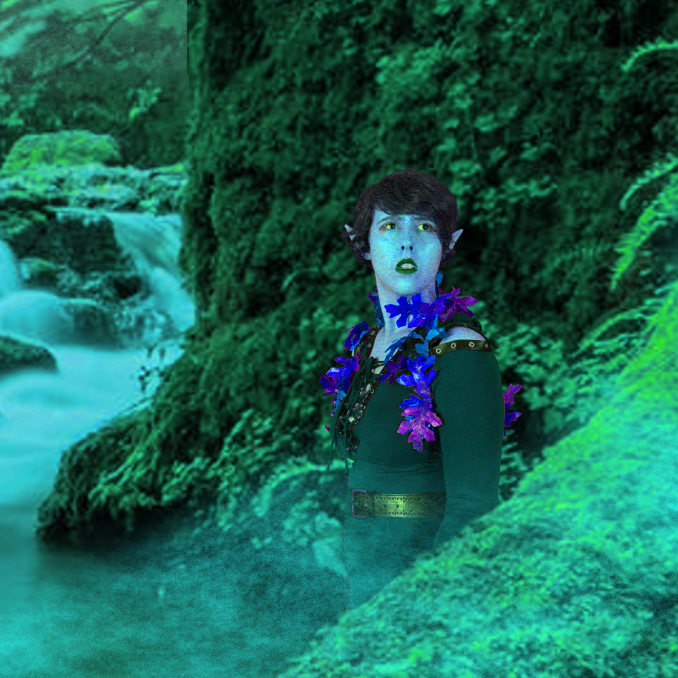 Ellie turned up to Cambridge all bright-eyed and bushy-tailed, hoping to follow in the footsteps of their comedy idols to go and join The Cambridge Footlights. Ellie then proceeded to miss and stumble into LARPing instead, and from there tumble into the Cambridge Impronauts, and has never stopped pretending to be other people since. When not pretending to be someone else on stage, Ellie is found pretending to know how to make video games better as a technical artist, pretending to know how to draw and pretending like their puns are funny. Ellie's advice is: "In improv, roll with the pun-ches."
Civil servant Josh doesn't know where he found his talent for making things up on the spot alongside a cast of implausible characters, but he nonetheless stumbled into Hivemind in January 2019. A former drama school student in his youth, Josh left the performing arts behind to spend six years studying and working in Birmingham. His life advice is: "For the love of God, whatever you do, don't spend six years studying and working in Birmingham".
James was originally born as an idiot with no knowledge of how the world worked, an inability to form eloquent sentences and minimal physical capabilities. Fortunately a lot has changed and he can now form eloquent sentences. After 5 years performing with The Cambridge Impronauts and graduating in Engineering from Cambridge University in 2018, James made his move to Hivemind in 2019 where he now resides. Much like a dragon guarding a treasure, James enjoys having two eyes and four limbs. When asked about this in a recent interview he replied with the following eloquent sentences: "Now I talk proper and got arms and legs, I am almost at my ways to reaching me goals. Just needs to understand the ways the world werk and i'll have dun those three things what I couldn't do when I was a smaller person than what I am today." The reply? "Wow you really are just like a dragon. Do you ever wear clothes for these interviews, James?"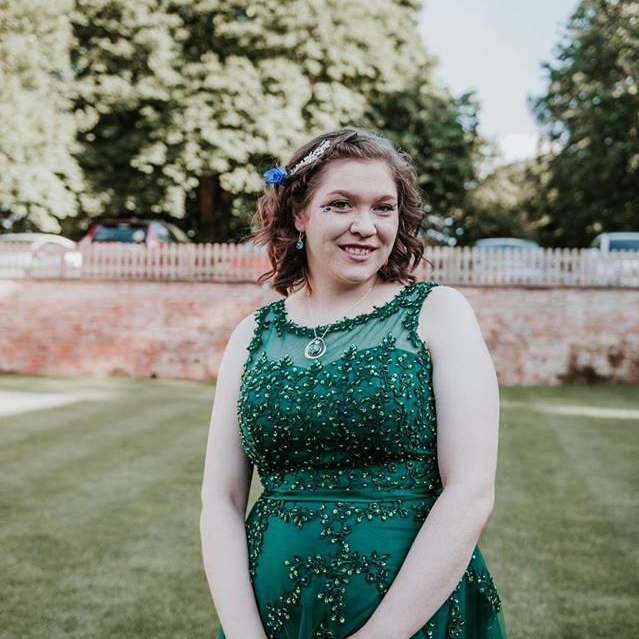 Charlotte is the only person associated with Hivemind who actually has a degree in Theatre. Two in fact. Despite this she is happy to leave the improvising to the pros, and supports them from the background with costumes, occasional removal of shadows (or necessary throwing of shade), plenty of hugs, and poorly considered suggestions for plots.
Born in 276 AC, Natalie was the firstborn child of her father, Doran Martell, Prince of Dorne, and his wife, Lady Mellario of Norvos. As her father's firstborn, she was Doran's heiress, according to Rhoynish customs and Dornish laws. Natalie spent several years of her early life at the Water Gardens. She had two younger brothers, but since Quentyn was sent away as a page to Yronwood at an early age and Trystane was eleven years younger than herself, Natalie was never close to them. Instead, her best companions during childhood were Andrey "Drey" Dalt, Garin (whose mother had been her wet nurse), Sylva Santagar, and her cousin Tyene Sand.
Mungo learned improv as a member of the University of York's best - and only - improv troupe, The Shambles. He is currently designing tools for people who write videogames in Germany. Mungo's improv advice is "If you can't speak the language, it's incredibly hard to improvise a musical."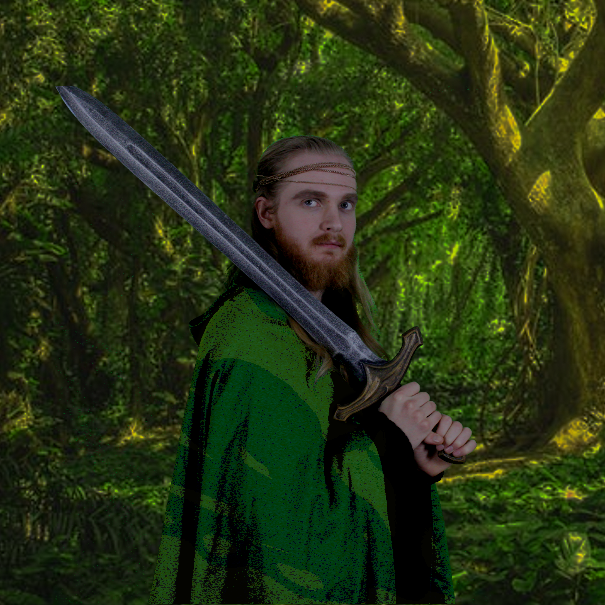 Benjamin went to the University of Cambridge to study improvisation, while going through the bureaucracy of a four-year chemistry degree to get that sweet student loan. But after mastering both subjects, he still felt empty inside. He did not have love. So he did the only rational thing: he went to France to look for it. Upon his triumphal return, he told all who would listen that love is made of potatoes, bacon, and cheese. They tried to tell him that this is tartiflette, not love, but he simply replied, "Love is what you make of it." His philosophy of improv is the same.
Hugh was an avid watcher of Whose Line is it Anyway? as a child and saw the chance to answer this question by learning improv with the Cambridge Impronauts. He has performed in two Edinburgh fringe runs with the Cambridge Impronauts and Hivemind respectively, and now performs daily improv comedy on the subject of Geography to his pupils. Hugh' s improv advice is, "Don't worry; nobody knows Whose Line it is."